DOWNLOADING
When you purchase a download PDF sewing-sanctuary pattern, the invoice page will include a link for the pattern as well as an instruction booklet. You can either download immediately or you have 7 days to download from your account page, select download tab. (your account is automatically generated when you make a purchase)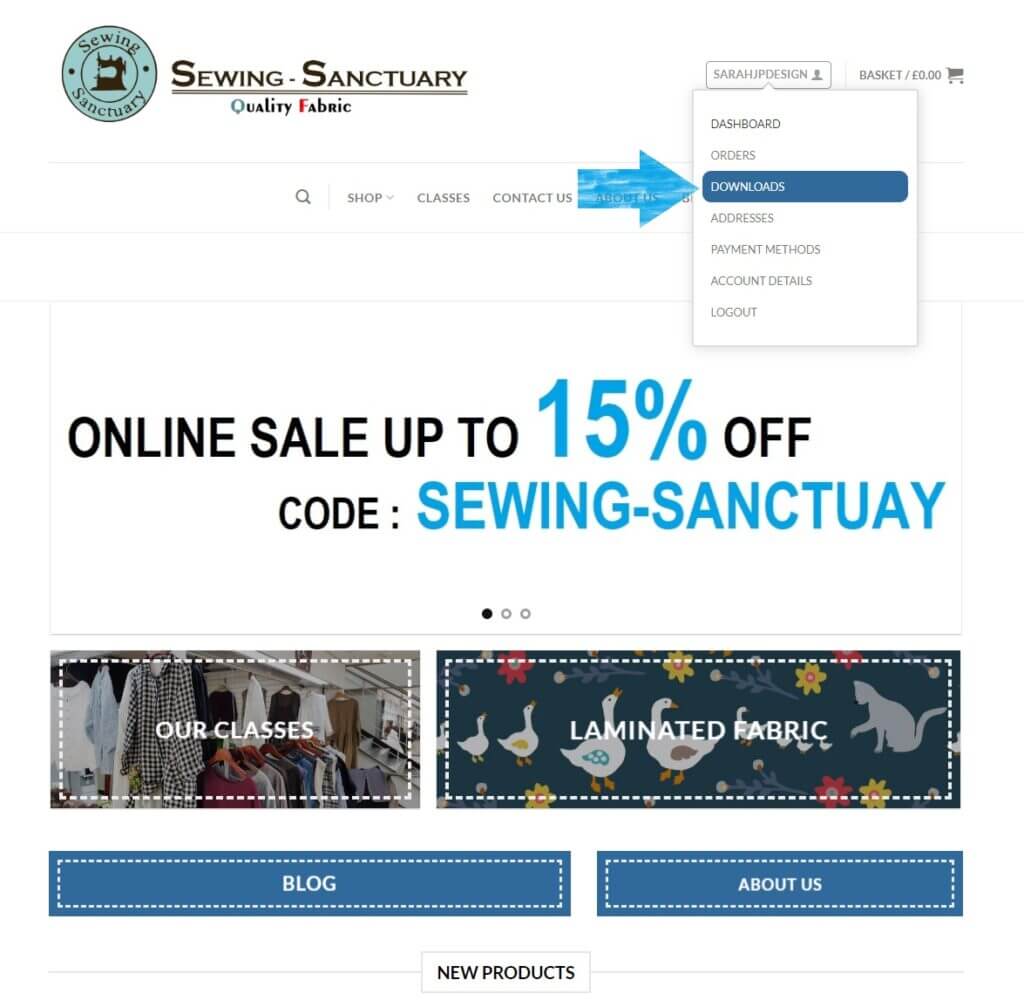 Once you download all the PDF files, it is a good idea to locate them within your own organized files – normally the files go either to your Downloads folder or your Desktop – after that, you can print them out as many times as you want.
PRINTING

[PATTERN]
Printing a PDF pattern and instruction is the same as printing any other document you print. Make sure you are opening the correct one if you purchased multiple files.
first of all, before you print all the pages, make sure your setting is actual size. Do not check "Scale to fit" or other options.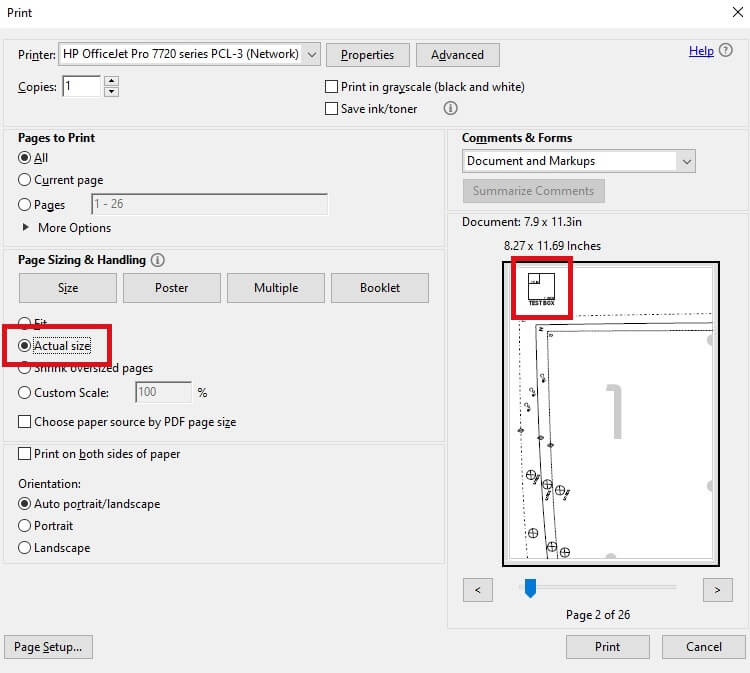 Our all PDF patterns have a 1 inch and 1cm square test boxes these allow you to be sure it is an actual size print, measure both height and width. Before printing the entire pattern, initially print a page of your pattern that has a test box – normally 1st page of the pattern – and measure the square test box whether it is correct size or not. If it does not measure correctly, check your print scaling option once more.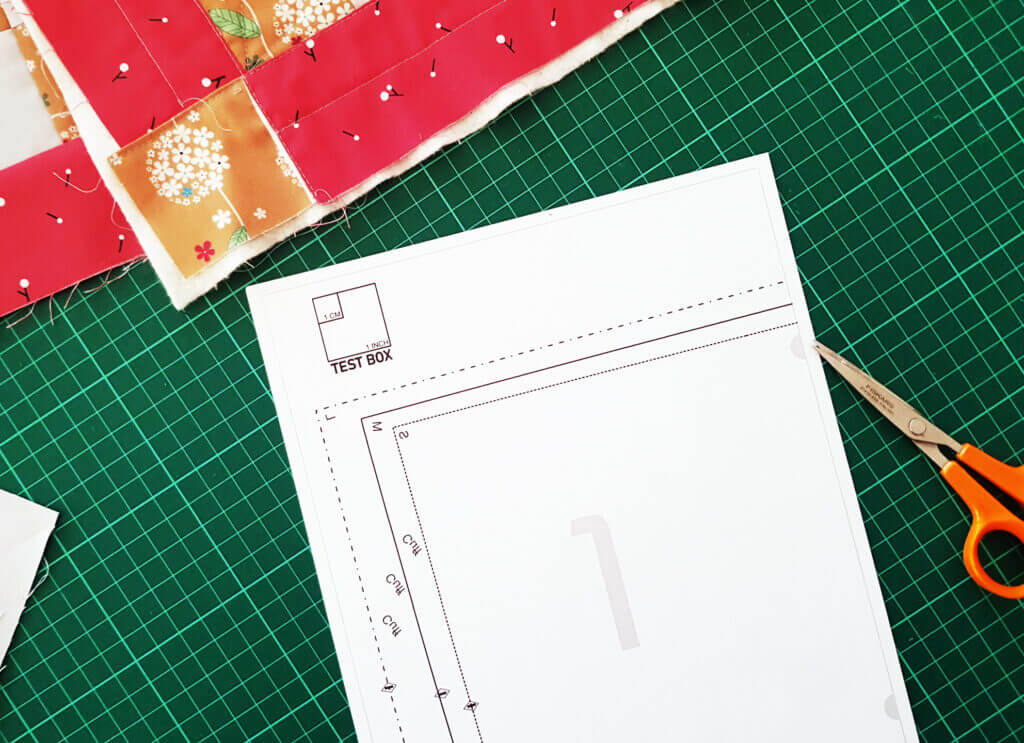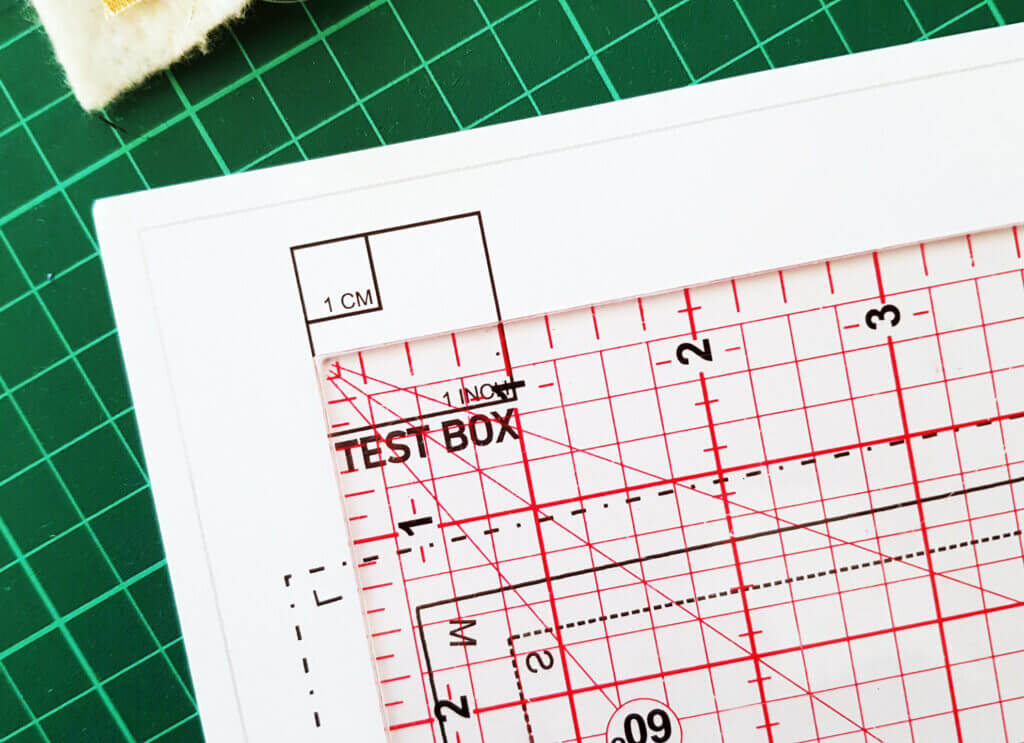 ASSEMBLY
You can use scissors or rotary cutter with measure for trimming. Simply, follow the light lines to cut surplus paper. You can trim few papers together but just make sure that when you stack them up, all the cutting lines are aligned while you are cutting the pattern pages.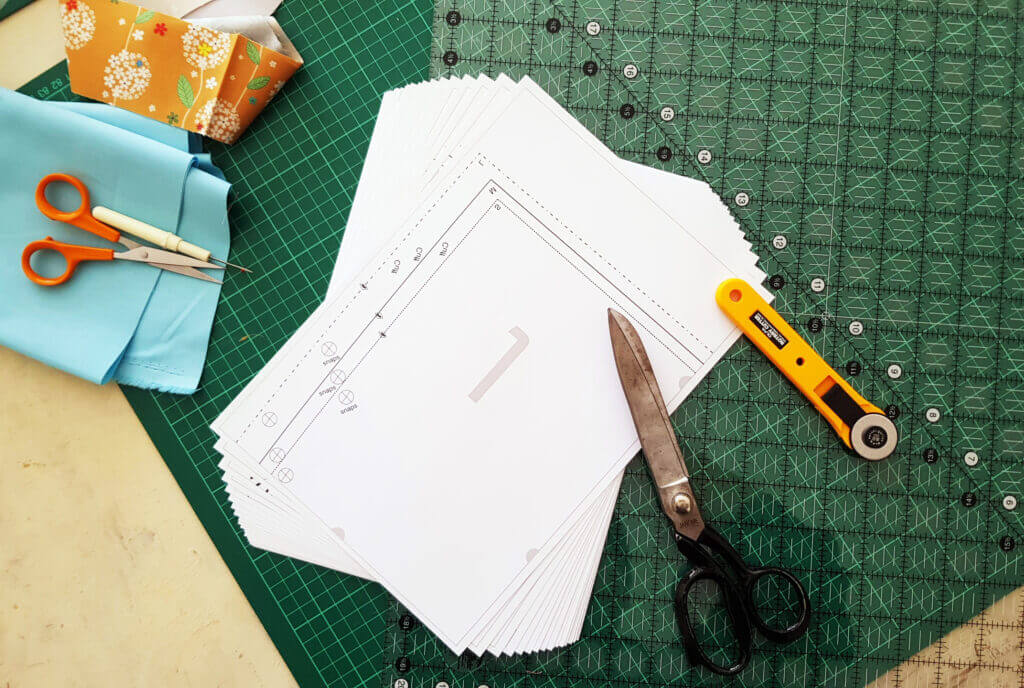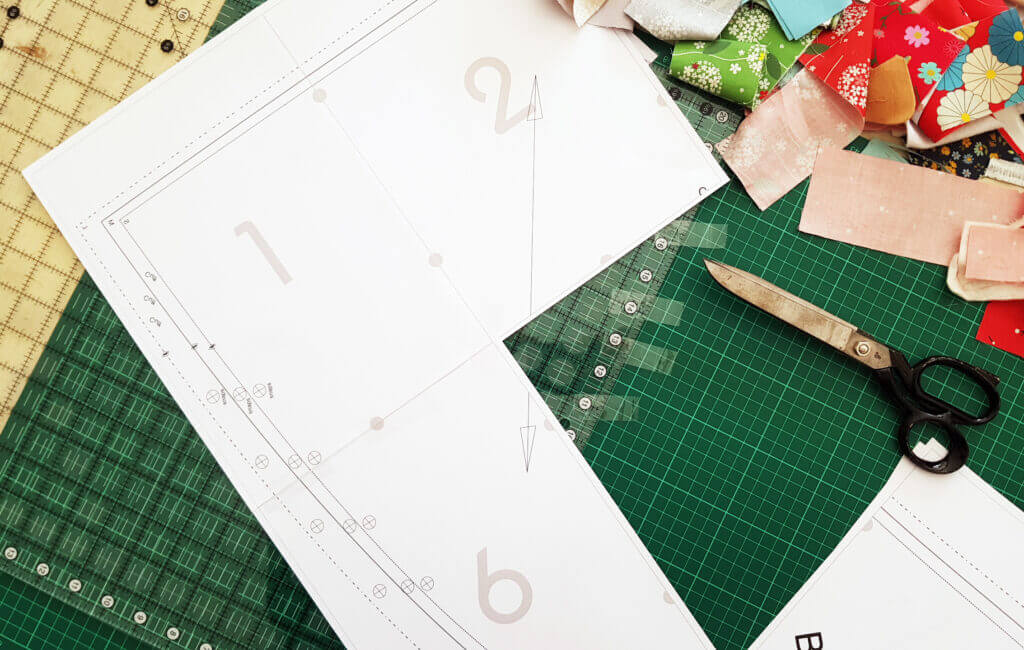 When you tape together, make sure they match along the trim line and that pattern lines intersect at the join. Page numbers go from left to right and then drop down to start on left again. The first print page shows the layout of all the pages as a guide.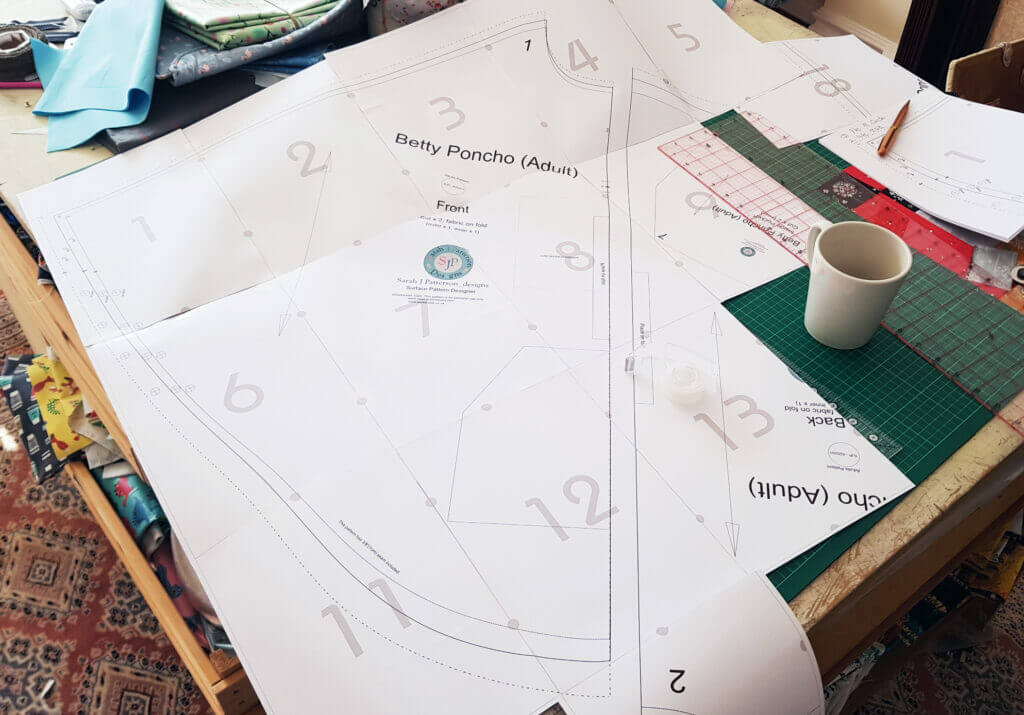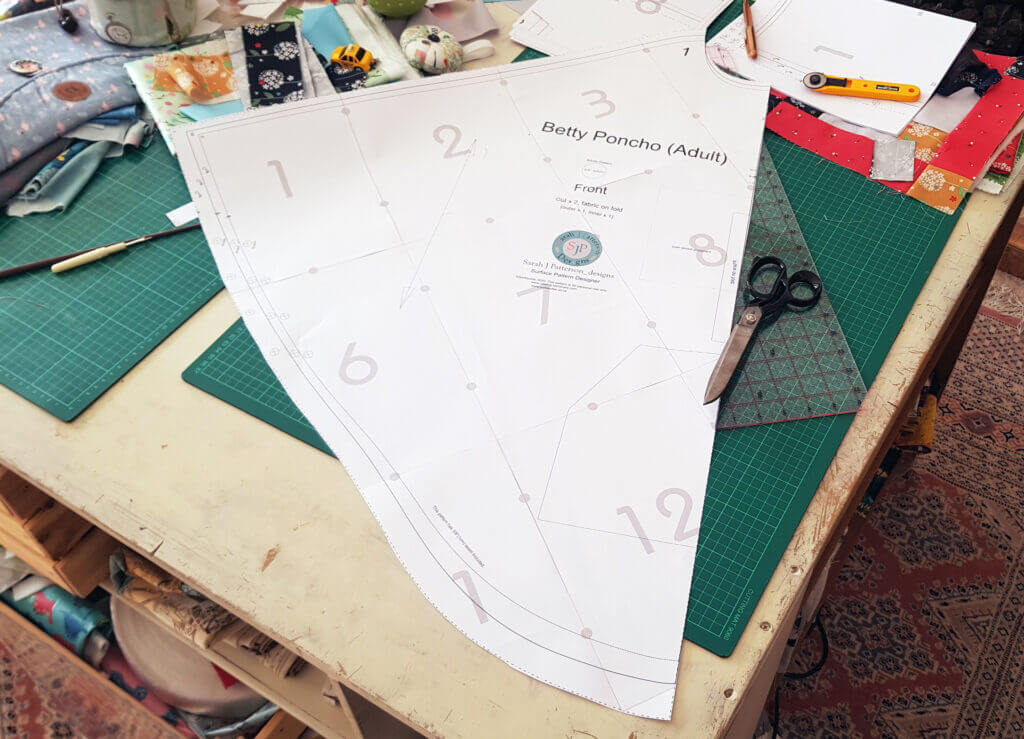 As the picture above shows, you then have a completed piece for the pattern
PRINTING

[INSTRUCTION]
Our all sewing instructions are designed to be printed as an A5 booklet, printed on A4 paper. You should make sure the print settings are as the picture shows below.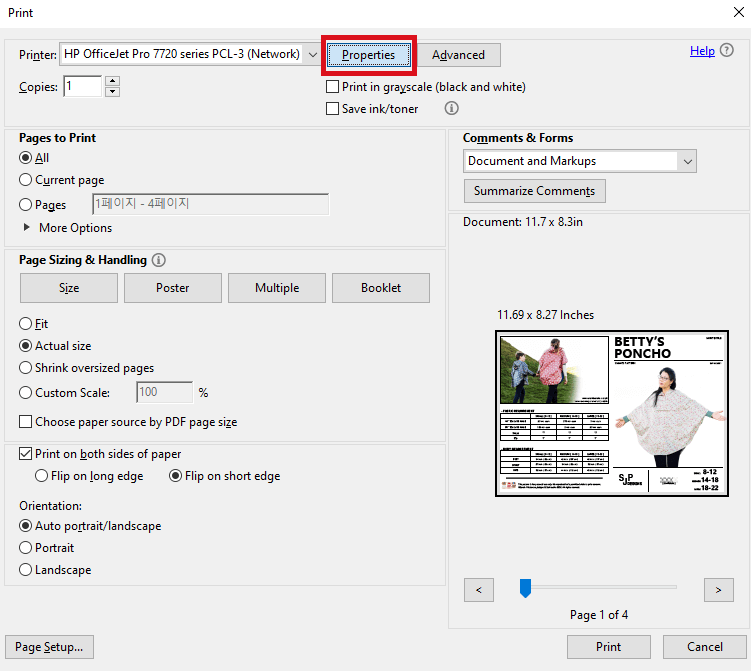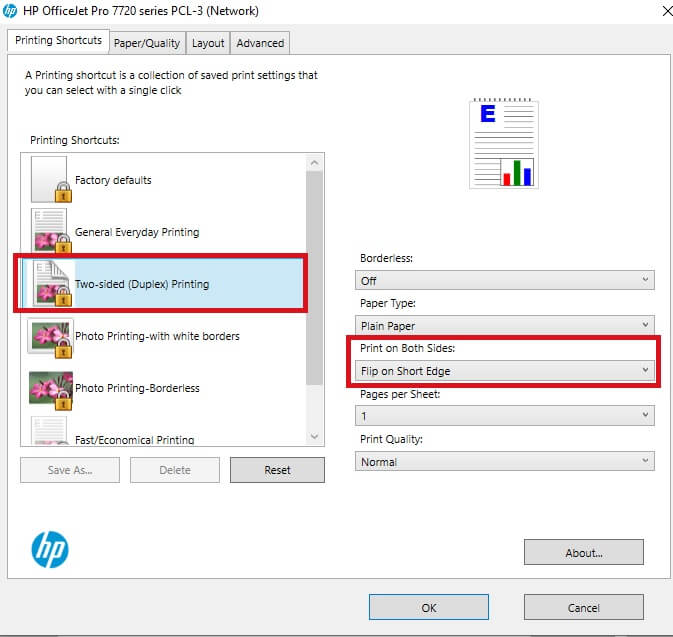 Basic setting for the instruction is 'Two side printing' with 'Flip on Short Edge'. Fold entire instruction after the print (you can fold it along the folding lines in the middle of the instruction.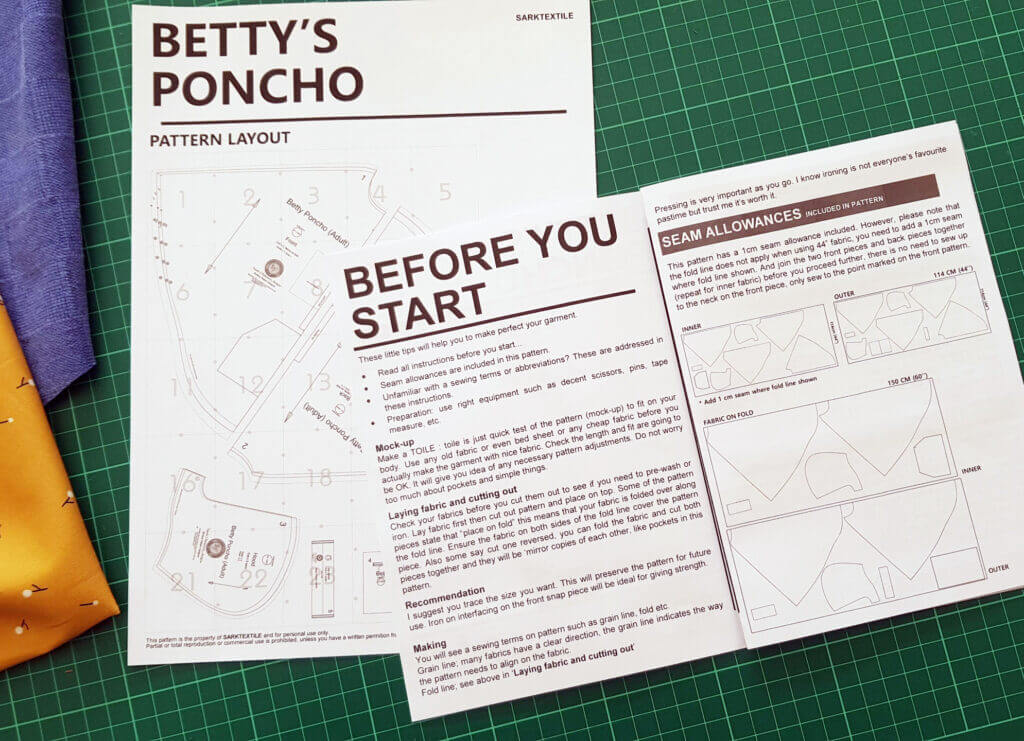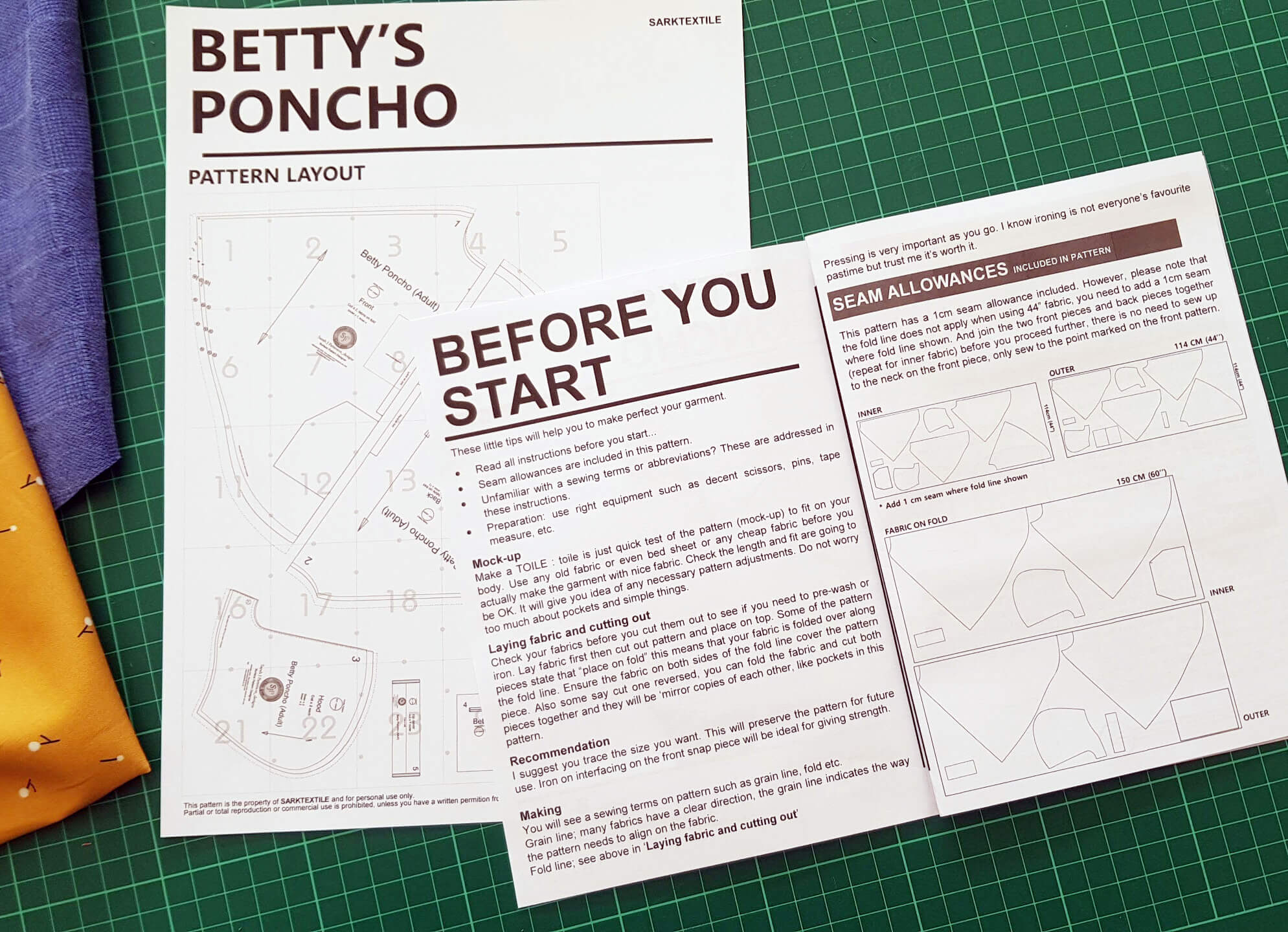 if you have an any question and further information about download the PDF pattern and instruction, please send us email. We are more than happy to assist you at any occasion.