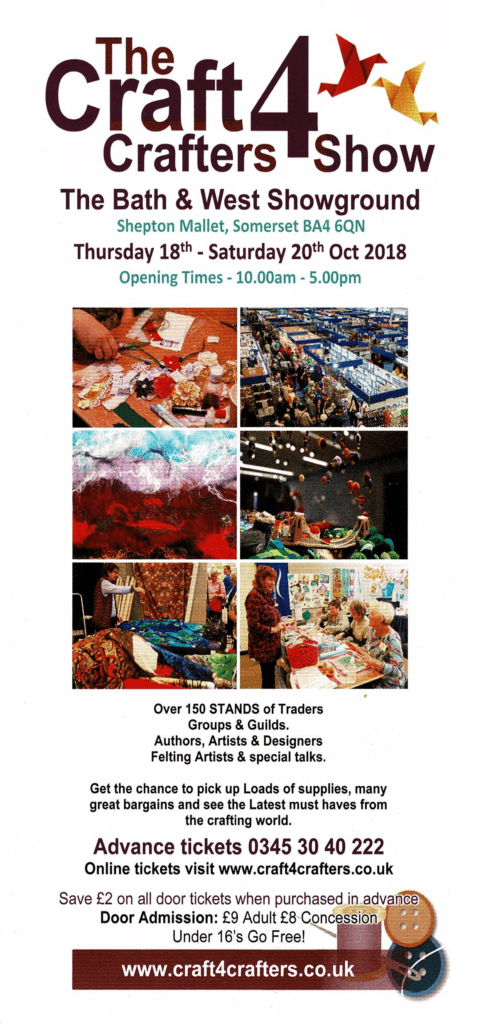 Visit the Craft4Crafters Show and satisfy your crafting passion! Pick up or brush up on your skills and get involved in the trend of Make, Do & Mend.
Come and see us.  Sewing-sanctuary stand will be holding a laminated make-up bag workshop. 
New Sarah's design fabric (laminated + cotton) will sell at the stand and much more.
Complimentary tickets are available, If you wish to visit us at the show, please do contact us.